"Meals and memories are made in the kitchen."
Welcome to the Explore Culinary Arts experience, to a different way of team building, and to a style of cooking that is chock full of adventure, herbs & spices, and fun!  We will curate the menus, do the shopping (and cleaning), and we'll leave you with the best part. The chopping, sizzling, sautéing, searing, the showing the kitchen who's boss, and cooking up a delicious meal in about 2 hours with your co-workers! At the very least, we can promise you that you will look forward to getting back into the kitchen which may just be your new happy place.
So, if you're looking for an exquisite & unique food-centric culinary experience for your next corporate event in the mid-Peninsula, look no further!  You now have a place to help you on your quest to bond with your team by learning to cook delicious global cuisines together. Our team of Chefs provide one of a kind corporate cooking experiences shaped to strengthen team building, all the while creating delicious culinary creations.  Our program is designed to provide a fun, relaxing, interactive, and truly fulfilling and educational experience for your employees as they share a deliciously wonderful meal prepared together in one of our state of the art kitchens.
Team building activities are great way to improve communication, build trust, increase productivity, build camaraderie, boost team morale, spark creativity, and empower employees. And, what a better way to do that, than coming together in the kitchen to create delicious, homemade, healthy meals.
Each event is custom designed and can be based on a theme, type of food (we offer an International menu repertoire), or even a little competition among colleagues. Our culinary team building programs are extremely popular & effective employee bonding experiences.  We believe that the greatest way to create human connections is through food.
We are pleased to offer an exclusive cooking experience for just about any occasion, whether it be a milestone birthday, bachelorette or bachelor party, baby shower, industry professional function, graduations, anniversary, new home purchase, holiday party, fundraiser, surprise party, bar and bat mitzvah celebrations, family reunion, corporate sales goals met, client appreciation, retirement party, and/or girls night out gathering.  
Every client has a different vision so our team is happy to craft a personalized cooking menu for you and your guests. We look forward to meeting your teams and sharing our dedication to celebrating food in exciting new ways while you build skills and friendships.  We hope you'll join us for our epic culinary adventures!
Fortune 500 Companies that have cooked with us!
We are honored to cook with so many reputable Bay Area companies and we welcome all of Silicon Valley at our table for
TEAM BUILDING COOKING CLASSES.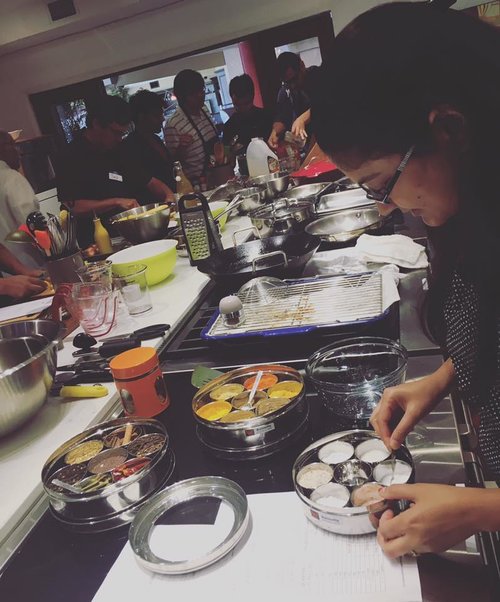 gentlemen's cooking party
MORGAN Stanley wealth mgmt.